Paya Lebar Quarter | Floor Plans | Price | Showflat | Location |
Paya Lebar Quarter is situated right in the center of Paya Lebar Central District. Paya Lebar Quarter is a mix development that consists of 3 A-grade office towers with approximately 1 million square feet holding best in-class office amenities and space there is; a standalone retail plus mid-to-mid mall having over 340,000 square feet of entertainment, shopping and dining options and 3 residential towers that comprise of approximately 430 apartments which are positioned within a very generously lush green public space. This project is developed by Lendlease who is an international developer having a strong track record in global urban regeneration projects.
The site of Paya Lebar Quarter will comprise of two adjoining parcels with site area of approximately 4 hectares.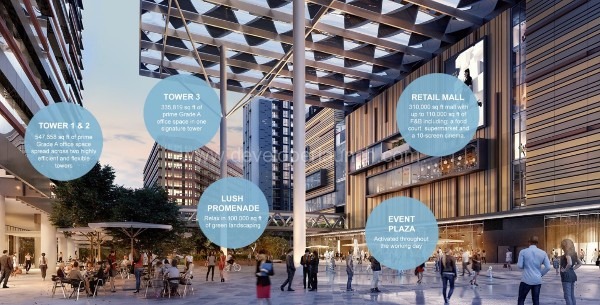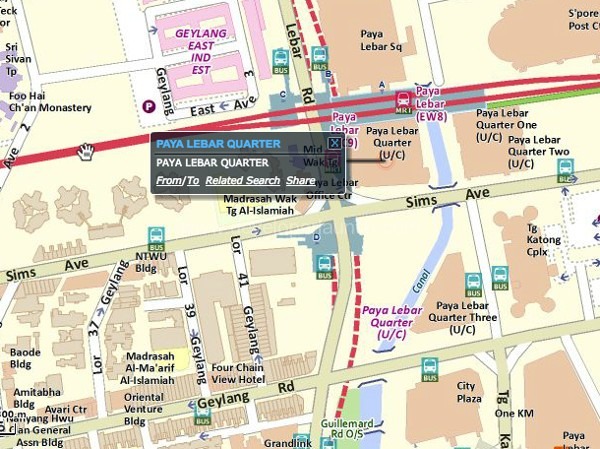 Paya Lebar Quarter | Floor Plans | Price | Showflat | Location |
The end development value of this project is estimated to be around SGD$3.2 billion. Gross floor area is said to be 1.8 million square feet while total retail space will be over 340,000 square feet. The construction of this project commenced in January 2016 and is expected to go on till 2018. Talk is that the project will be completed in phases. The commercial and retail components are said to be completed in the other half of 2018 while residential component will be completed in first half of 2019. Hence there are total of 7 buildings in this project and this site is a 99-year leasehold site. The plan for this site says that Towers 1 and 2 will be having 14 floors each while Tower 3 will have 13 floors. The residential towers will have residential units that range from 1BHK-3BHK residential units.
Thus this is a high value S$3.2 billion project that comprises of retail, commercial and residential space. Other facilities like cycling path, lockers, bicycle storage, showers and more will be available for tenants. This is done in order to help Singapore in its vision of a car-lite city. Paya Lebar Oquarter's elevated pedestrian network will perfectly connect you to both its campus and beyond. Thus whether you want to explore the development campus or its rich neighborhood, it will be very easy to do so.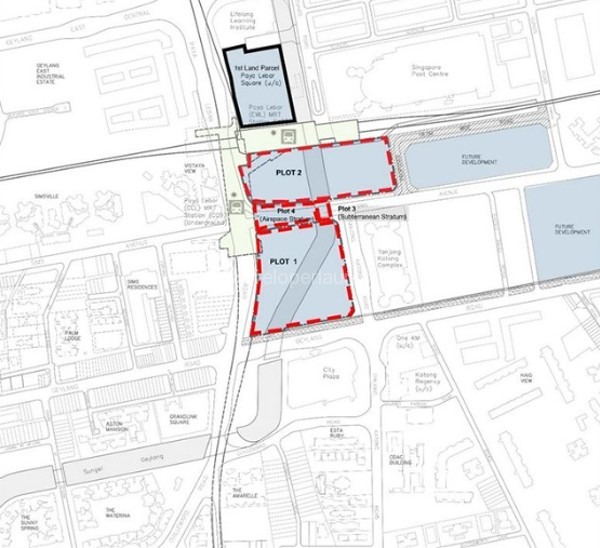 Paya Lebar Quarter | Floor Plans | Price | Showflat | Location |
Paya Lebar Quarter is situated at a very ideal location by providing direct access to Paya Lebar MRT interchange which joins the Circle Line and East West Line by providing direct access to more than 60 MRT Stations thus providing travelling conveyance to the residents. The location is also just 10 minutes away from Central Business District (CBD) and is 15 minutes away from Changi Airport if you are travelling by car. Paya Lebar Quarter has immediate access to approximately 6 bus stops that provide transport services via 20 bus routes. The project is also very well connected to Expressways such as East Coast Parkway, Nicoll Highway and Pan Island Expressway.
Paya Lebar is very close to culturally rich communities like Katong and Joo Chiat. It is also surrounded by food havens that thrive in these areas, thus providing comfort of food for the inhabitants and office-goers here. The other recent launches in the Paya Lebar area are Bartley Ridge and Bartley Residences and they both are 100% sold while the other one namely Botanique @ Bartley is approximately 98% sold. Paya Lebar Quarter will meet the new demand that has arisen since these other new launches. Other amenities that the residents would require like theatres, sport complexes, shops, spas, live entertainment and such are also very close by. Popular malls like Sun Plaza, One KM Mall etc are just at a walking distance.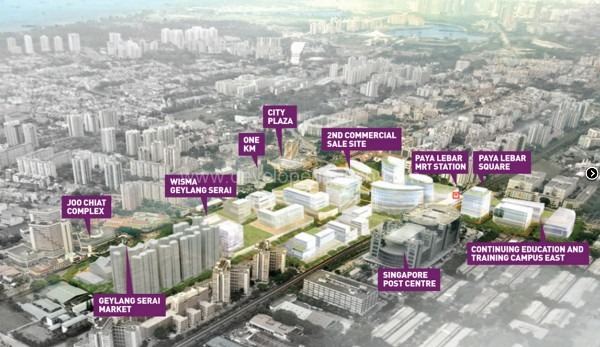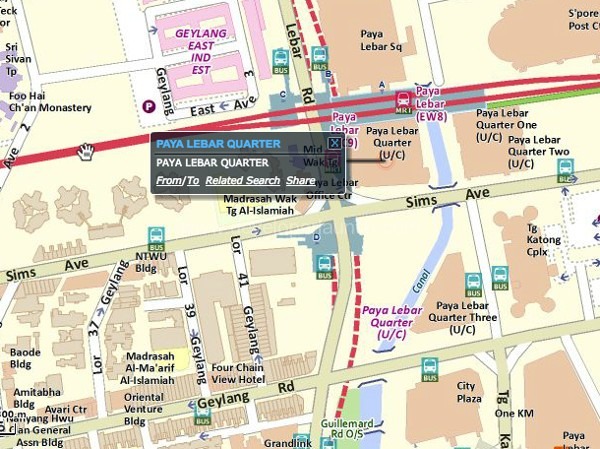 Paya Lebar Quarter | Floor Plans | Price | Showflat | Location |
Paya Lebar Quarter floor plans will be releasing soon with very efficient utilizing of the space.
TOP REASONS TO CHOOSE PAYA LEBAR QUARTER
1. An affordable residential community that will make a great future investment.
2. Is developed by globally known developer Lendlease
3. The development will turn Paya Lebar into a vibrant, fun-filled, pedestrian-friendly city neighborhood
4. Will have direct access to Paya Lebar MRT and more than 60 stations that reach out to all areas of Singapore
5. Is located between Singapore's Central Business District and Changi Airport
6. Paya Lebar Quarter is just minutes away from expressways like East Coast Parkway, Nicoll Highway and Pan Island Expressway
7. This is a 99-year leasehold site having 7 buildings
8. Is at walking distance from renowned malls like KM Mall and Sun Plaza
9. Culturally rich districts like Joo Chiat and Katong are at a walking distance
10. Office towers are A-graded which offer best in-class office amenities and space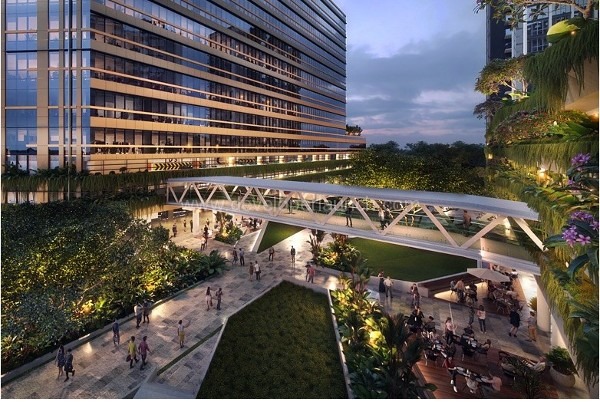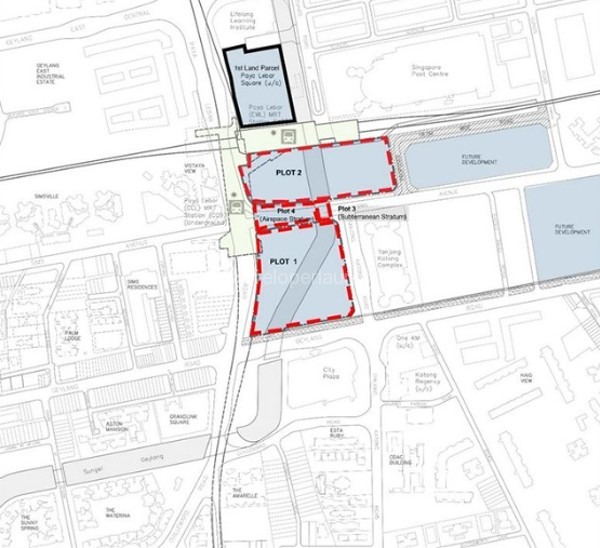 Paya Lebar Quarter | Floor Plans | Price | Showflat | Location |
Paya Lebar Quarter will transform Paya Lebar into a cool happening place of Singapore. This place will merge fusion city style with Paya Lebar's own specific and recognizable east side ambience. Paya Lebar Quarter aims to simplify the now complicated life. Everything that modern life requires to work, play and live is logically and smoothly integrated in one place thus allowing you enjoy the experiences and create your dream lifestyle. It would prove to be a great area for couples, families, singles, executives, business owners and more.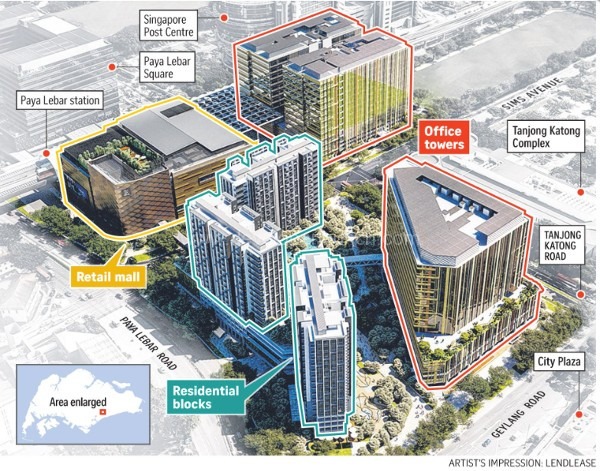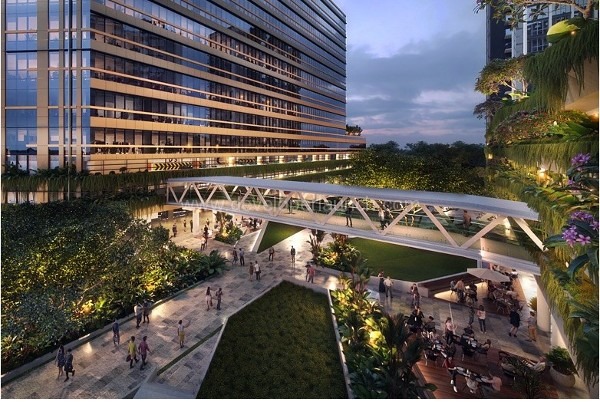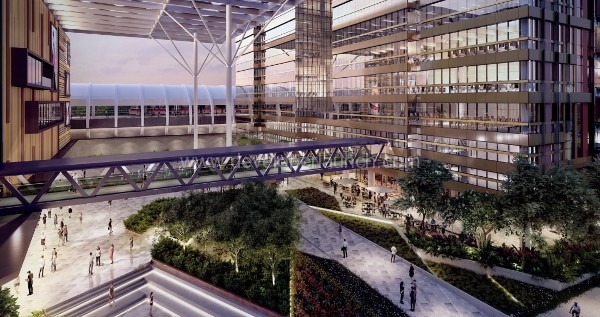 Moulmein 27 | Floor Plans | Price | Showflat | Location |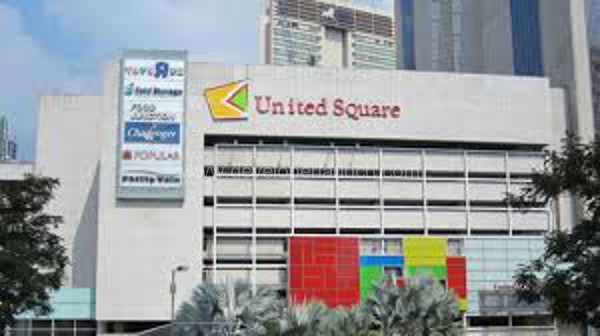 Moulmein 27 | Floor Plans | Price | Showflat | Location |
Moulmein 27 is a low-rise property which is situated in one of the busiest areas of Singapore. The development that is located at District 11 has 63 flat units and is 20-storeyed. This property is developed by 27MR Pte Ltd, is a freehold tenure and its expected TOP is in 2020.
Moulmein 27 would have very spacious apartments that would consist of modern and best-quality furnishings. The awe-inspiring interior would be done using the best materials for the residents comfort and luxury living. Each unit would be having versatility as per the residents need thus customizing the units and providing the residents with luxurious home that desire by most but only own by few.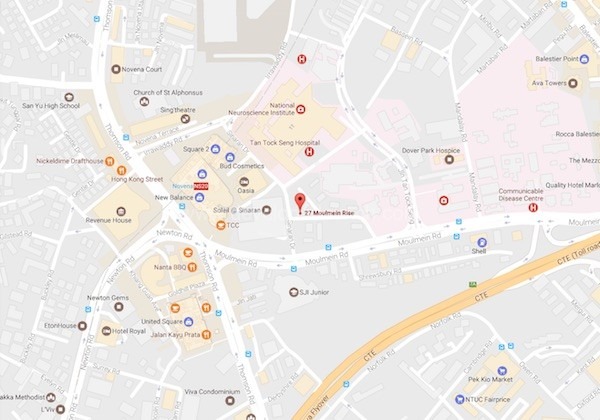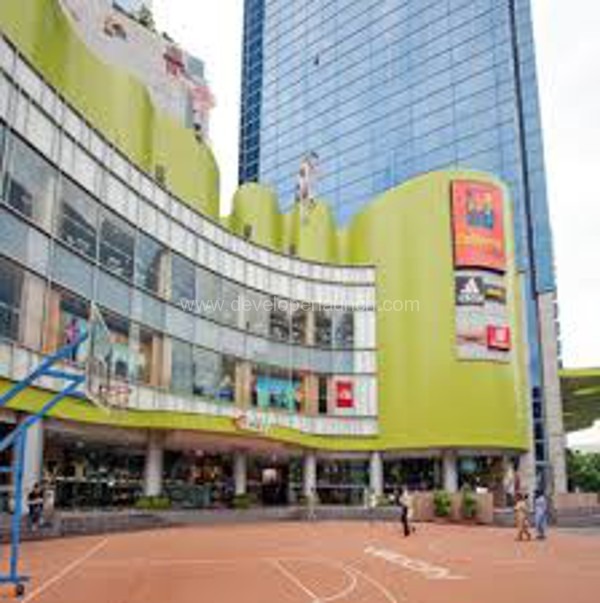 Moulmein 27 | Floor Plans | Price | Showflat | Location |
For families who have school-going children renowned schools like Farrer Park Primary School, Balestier Hill Primary School, CHIJ Secondary, San Yu Adventist School, Hong Wen School, Northlight School, Balestier Hill Secondary, St. Joseph's Institution Junior are all in the vicinity of Moulmein 27 which will assure that your children get top quality education. Universities and international schools such as Beacon International College, Global Indian International School, Tec International College and Curtin University of Technology are also located nearby which provide the top education that your children deserve.
Shopping malls that are located close to Moulmein 27 include Square 2, Balestier Hill Shopping Center, United Square Shopping Mall, Gold Hill Shopping Mall and Velocity Novena. All of these malls provide a large range of amenities, leisure activities, retail stores and much more that the residents can enjoy. Some of the supermarkets such as Cold Storage and NTUC Fairprice where you can meet your grocery needs. Apart from all these, various range of dining options including restaurants and cafe where you would meet all your food cravings.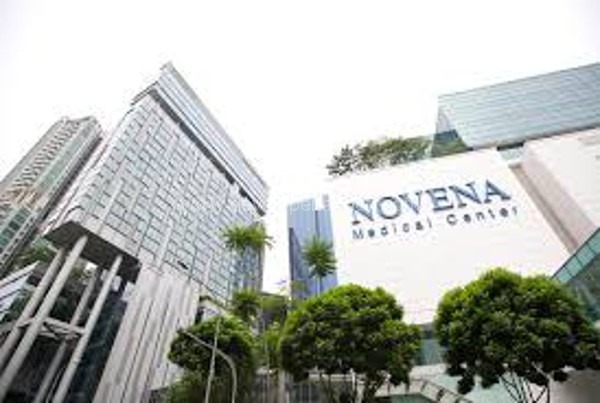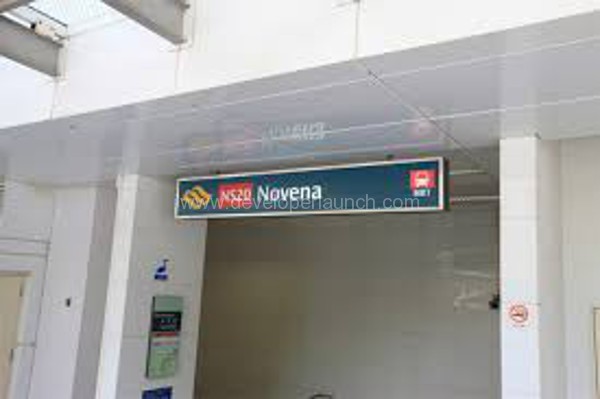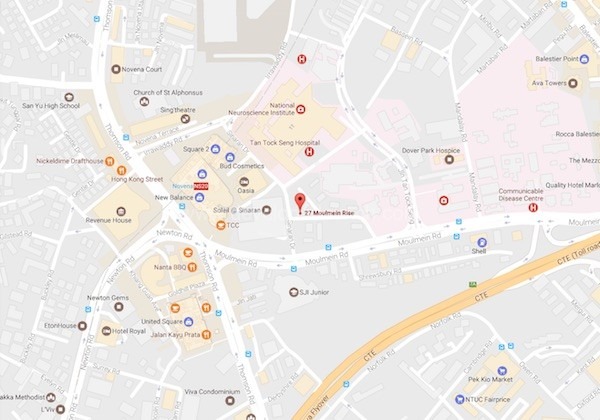 Moulmein 27 | Floor Plans | Price | Showflat | Location |
Hospitals and medical centers such as Ren Ci Community Hospital, Thomson Medical Center and Tan Tock Seng Hospital are located very near to Moulmein 27 which would cater to your and your family's medical need. Other useful amenities like Tao Payoh Swimming Complex, Tao Payoh Stadium and Thomson Park Playground, Kallang Community School are also located at walking distance from this development.
Thus, Moulmein 27 is a freehold development that will make a secure, convenient, luxurious and contemporary home for you and your family. Whether you choose this beautiful condominium for residential purpose or investment purpose, it will provide high returns with high capital appreciation. Hence, Moulmein 27 will be a home that you and your family always dreamt of having.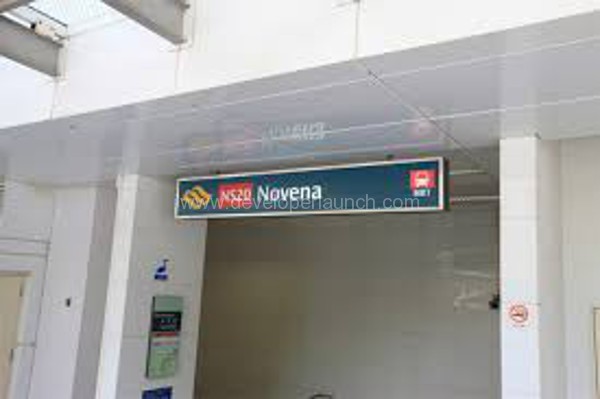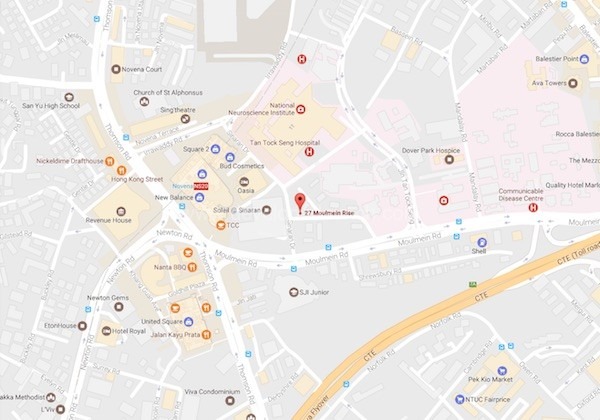 Moulmein 27 | Floor Plans | Price | Showflat | Location |
Is Novena area over price ? How will Moulmein 27 pricing be?
TOP 10 REASONS TO CHOOSE MOULMEIN 27
1. Is situated in serene, busy and great location in District 11 of Singapore
2. Is being developed by renowned developers 27MR Pte Ltd
3. Will be having customized and luxurious residential units
4. Consists of modern amenities like swimming pool, gym and fitness areas, Jacuzzi, sky terrace and more
5. Amenities like supermarkets, malls and restaurants are within a short walk
6. Renowned schools, universities and colleges like CHIJ Secondary, San Yu Adventist School, Tec International College, Curtin University of Technology and many more are located nearby
7. Is well connected by Expressways like Central Expressway (CTE), Paya-Lebar Expressway (KPE) and Newton Road
8. MRT Stations like Botanic Gardens MRT, Caldecott MRT and Novena MRT Station are in the vicinity
9. Hospitals like Ren Ci Community Hospital and Thomson Medical Center are nearby
10. Provides high rental yield and will provide great appreciation