August 27, 2016
Iliv @ Grange | Floor Plan | Price | Location
A Two bedroom housing unit is going to cost one approximately S$ 3,950,000. The two bedroom unit covers an area of approximately 1399 Sq Ft. The per square feet price prevalent for these units is approximately 2,523.45 S$. A basement car parking, pavilion, swimming pool, gymnasium room and a Pool deck make this property all the more luxurious and inviting.
The prices of residential units at Iliv @ Grange are the lowest at this point and this is the ripe time to buy a home that underlines your style and taste. Even if you are interested to stay over there this is the best time to buy a residential unit for investment purposes that can be sold later at a high price. The real estate market in Singapore will be showing an upward trend in the next few years.
This is the best time to invest and condos like Iliv @ Grange will not be available for ever. This is the ripe time to grab one either for your accommodation needs or for investment purposes. The chart below shows the trends in the real estate market for this particular region.
Below are some other developments :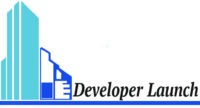 Copy Rights 2009/
Developer Launch
/
Sitemap