Home » International Projects » Location of Skyone @ Boxhill
Location of Skyone @ Boxhill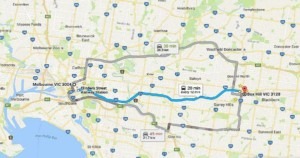 The prime location of this apartment complex makes it as one of the hottest properties in East Melbourne. Located at 545 Station Street Box Hill Vic 3128 makes it approachable from the Bus terminus, train station and the 109 Box Hill Tram. The location of Skyone is considered as the heart of the bustling Box Hill since it is located at the corner of Station Street and Carrington Road. Cafe's and ships that form the lifeline and the shopping and bustling hub of Box Hill are in the neighborhood of Skyone Apartment complex.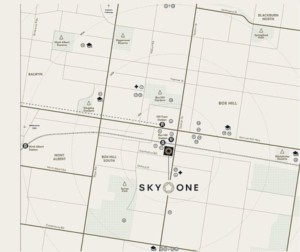 Not only is the area complete with all amenities that would be required by potential residents, skyone has dedicated almost three levels to dining and luxury retail. An organic grocery, hair salon, cafes and bars will be coming up in these three levels to meet the needs of the people staying in the 440 apartments. This single apartment complex is comprehensive in meeting all the needs of its future inhabitants. Penthouse apartments are being planned at the 35th level. Residents will have access to residential lobby, private residential lounge and dining room. A centralized service consisting of lifts, fire stairs and a chute for garbage and recycling material will be available for all residents.
Enjoy magnificent view of Melbourne CBD Skyline
This is so far the tallest building in the area. Residents are presented a birds view of the whole area. With stunning view of the Dandenong ranges from the sky club with its stunning impeccable interiors this is surely going to make you feel on top of the world. Melbourne has come up with quite a few skyscrapers in the past few years and sitting in Skyone you can enjoy the magnificence of these tall structures along with your family.
Submit your review

Submit

Cancel
Below are some other developments :