May 2, 2017
Infinium Kovan Strata House
Infinitum by
IG Development Pte Ltd is developing a freehold cluster house namely Infinium. This new development is located at Richards Avenue of District D19. The expected TOP of Infinium is April 2018 while date of completion is April 2020. Total number of units in this property will be 14 while Total size of this development is 55870 sqft.
Infinium Floor Plan
consist of 14 units that would include exclusive, private and convenient houses which would provide ultramodern and comfortable lifestyle living to the residents. Out of these 4 units would be corner terrace homes while the rest 10 would be simple terrace homes. Each unit would be 4 storey with basements that would come with private parking space of 2 cars. The houses would be equipped with an in-built home lift that would go from basement to the terrace. Each unit would have 5-bedrooms that come with ensuite bathroom and 1 study room with ensuite bathroom. Other inbuilt amenities would include a swimming pool of the size 30m x 4m x 1.0 m (LxWxD) along with a unique dip pool. The main entrance would be remote control operated. Thus the layout and planning of each unit would be such that it would provide enough space and exquisiteness to the residents.
Infinium Price will be very attractive , consisting of all the essential key facilities and amenities like air-conditioning, bombshelter, corner units, maidsroom, water-heater, bath-tub, cooker hood, garage, intercom, outdoor patio, private pool and roof terrace. Other day-to-day amenities such as Barbeque area, gymnasium room, basement car park, pool deck, 24-hours security and swimming pool are also provided where the residents can enjoy and rejuvenate themselves.
href="https://www.developerlaunch.com/infinium-Kovan-location/">Infinium Location
Infinium is just few minutes' walk away from Kovan MRT Station. Serangoon MRT Station and Hougang MRT Station are also easily accessible thus providing convenience of travelling to residents. Raffles Place is just 9 MRT Stations away. Infinium is very easily accessible via major expressways like TPE, CTE and PIE. Orchard Road, MBS and Shenton way are just 15 minutes' drive away from Infinium while the Education Hub which has schools like SIM, SMU is also 15 minutes away.
Infinitum @ Kovan is located few minutes' drive away from Nex Shopping Center and few minutes' walk away from HeartLand Mall. Other shopping mall that is located nearby is Upp Serangoon Shopping Center which makes it easier for the residents to meet their shopping needs. Other necessary day-to-day amenities that would provide daily convenience such as supermarkets, banks, hawker centers, fast food chains, restaurants and wet markets are also very conveniently accessible.
Schools and colleges such as Serangoon Junior College, DPS International School, Holy Innocents Primary School, Pei Cai Secondary School, Yio Chu Kang Primary School, Hougang Primary School, Paya Lebar Methodist Girls' Primary/Secondary School, Bowen Secondary School and Dimensions International College are located in the vicinity of Infinium thus providing convenience to families having school and college going children.
Atual unit Showflat viewing is via appointment ONLY
Infinium is such designed that it would meet multigenerational needs of any family. Thus the residents of Infinium would enjoy modern and luxurious living.
Nearby Transportation
Kovan MRT Station
Serangoon MRT Station
Hougang MRT Station
Expressways like TPE, CTE and PIE
Educational Institutes
Serangoon Junior College
DPS International School
Bowen Secondary School
Holy Innocents Primary School
Paya Lebar Methodist Girls' Primary/Secondary School
Pei Cai Secondary School
Yio Chu Kang Primary School
Dimensions International College
Shopping Centers
Nex Mega Shopping Mall
HeartLand Mall
Upp Serangoon Shopping Center
Reasons to Choose Infinium:
1. Infinium is developed by renowned developers IG Development Pte Ltd
2. Is located at growing area of Richards Avenue of District D19
3. The units would include private, exclusive and convenient houses which would provide exquisite lifestyle
4. Houses would include terrace, basement with parking, 5 bedrooms and a studyroom
5. Residential units would include in-built elevator and a swimming pool
6. Has necessary amenities such as Barbeque area, gymnasium room, basement car park, pool deck, 24-hours security
7. Kovan MRT NE 13, Serangoon MRT Station and Hougang MRT Station are easily accessible
8. Is easily accessible from major expressways like TPE, CTE and PIE
9. Nex Shopping Center, HeartLand Mall and Upp Serangoon Shopping are located in the vicinity
10. Renowned schools like DPS International School, Holy Innocents Primary School, Pei Cai Secondary School, Yio Chu Kang Primary School, Hougang Primary School are located nearby
Below are some other developments :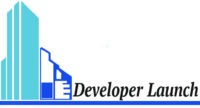 Copy Rights 2009/
Developer Launch
/
Sitemap