September 16, 2016
Ideo Mobi Asoke | Floor Plans | Price | Location
Ideo Mobi Asoke Price
Foreigners are allowed to buy a household unit at Ideo Mobi Asoke. The starting price by developers has been kept at 170,000 baht per square meter. The price is going to surge by all means in near future due to the upcoming surroundings that are going to embrace this project in near future. The government is looking forward to improve the transportation and other facilities around Ideo Mobi Asoke. This is going to be one of the major business hubs in near future with incremental improvements in the prices of properties.
The schedule has been kept easy on the pocket so that owning a residential unit in this location is not tough for anyone. The booking deposit has been kept at S$5,000 which will be refunded upon first 20% payment. Within 2 weeks from booking one needs to deposit the remaining 20%. Selling and Purchase agreements can be signed in Singapore where special drives will be conducted to provide the facility of mass signing of these agreements, however this facility will be available for bookings that are done before October. Developerlaunch will be the best option to get in touch if you are looking for a residential unit or a property to invest overseas since they can guide you with the best deals and the best prices about Ideo Mobi Asoke. As a matter of fact the project is slated to be completed by the end of 2019 and the remaining 80% of the balance needs to be paid by then. Loaning options will be facilitated by Developerlaunch for their customers.
However the developers have a few special conditions which are not really tough to fulfill. The developers are looking for all payments to be transferred through a bank in foreign currency only (no Thai baht). The instructions to the banks are clear that the funds have to reach Thailand in Foreign currency only. This is so that the receiving bank in Thailand is able to issue a FET slip to prove the funds came from overseas. A maintenance fee of 75 Baht per square meter per year will be charged from a resident that needs to be paid one year in advance. Sinking fund of 700 Baht per square meter will be charged once in a lifetime.
Below are some other developments :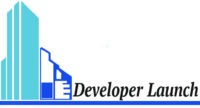 Copy Rights 2009/
Developer Launch
/
Sitemap