38 Jervois is a new development that will be a condominium styled and a freehold tenure project. 38 Jervois will be apartment styled condominium but would be having limited units of medium-sized apartments that would be ranging from 1 BHK to 3BHK. This condo is located in District 10 i.e. D10, Tanglin area. This condominium is developed by Prominent Land, a company that is dedicated to designing and creation of residences that gives off brilliance. Each project that has been undertaken has the intention to increase the quality of life of their residents. 38 Jervois is planned in such a way that it would be a very exclusive, opulent spacious, and a specific boutique styled apartment. The developers will construct the property with the belief of making it the the one that is preserved and passed on to the upcoming generation. The developers believe in the idea of smart living is merged with contemporary and fast-living lifestyle that would match the living of residents here.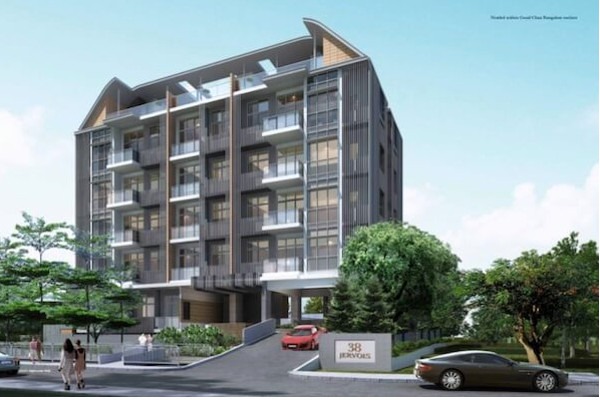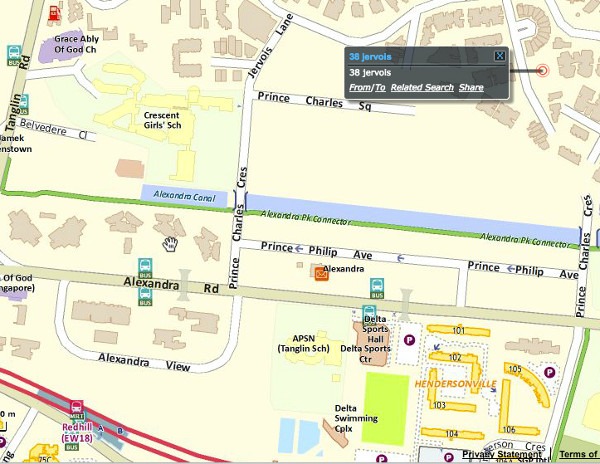 Few key features that 38 Jervois possesses are fully air-conditioning, cooker hob/hood, low flooring, intercom facility, water heater, a spacious balcony where you can relax and such. The condominium perfectly balances modern lifestyle, sophistication and optimum utilization of all these to make the living enchanting. The condominium overall possesses a barbeque area, basement car parking, swimming pool for you to relax, a fully furnished gymnasium where you can rejuvenate yourself and 24 hours security so that the residents can feel safe. Every apartment consists of high ceilings that would be having approximate height of 3.25m thus giving the feel of hanging bedrooms which look very innovative, comfortable and space saving. This planning places great emphasis on utilization and equal distribution of textures, good lighting and space.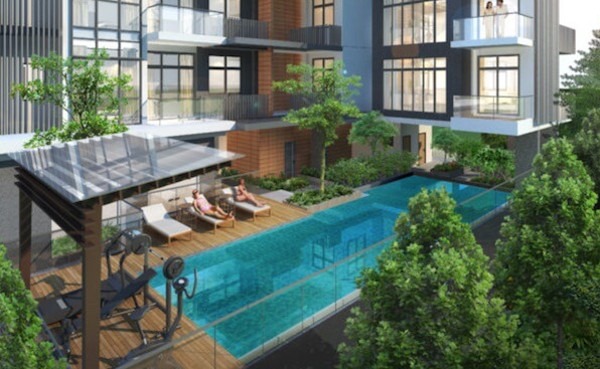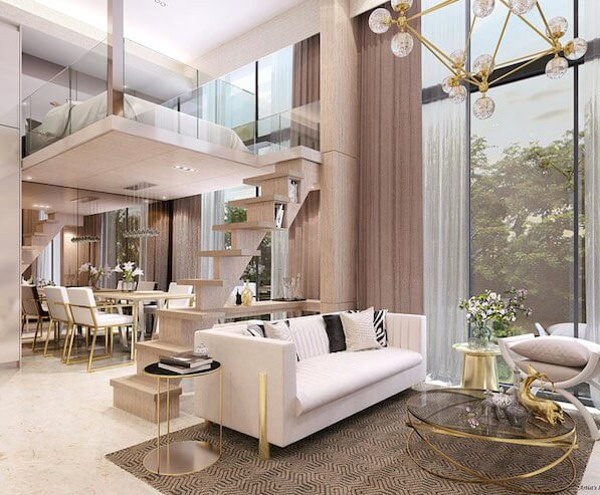 NEARBY AMENITIES AT 38 JERVOIS
NEARBY TRANSPORTATION
EDUCATIONAL INSTITUTIONS
OTHER AMENITIES
River Valley Road
Alexandra Primary School
Orchard Shopping Belt
Tanglin Road
Crescent Girls School
Swarovski Singapore Trading Pte Ltd
EW18 Redhill MRT Station
Gan Eng Seng Secondary School
Popular Bookstore
EW17 Tiong Bahru MRT Station
Cambridge @ Tanglin
Garrett Popcorn Shops
NS22 Orchard MRT Station
Queenstown Secondary School
Valley Point Shopping Center
Alexandra Road
Avondale Grammar School
Concorde Shopping Center
Central Expressway
Pat's School House
White Lodge Kindergarten Phoenix Park
Ayer Rajay Expressway
National University of Singapore
Delta Sports Hall
Thus, 38 Jervois is a very cozy, comfortable, space-saving, and located in a green terrain and giving off a very tropical appeal. Whether this condominium is chosen for residing purpose or for investment purpose, it would provide high return and also serve all residing purposes.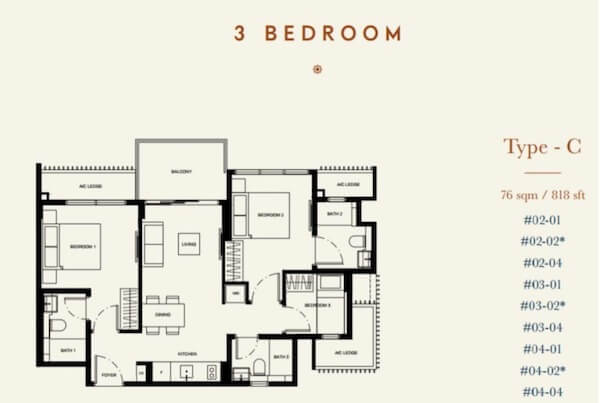 38 Jervois would feature 27 units out of which 21 are very typical and 6 would be penthouses. The TOP is estimated to be February 2020 while the site area is said to be approximately 14,800 square feet. The condominium would consist of 28 parking lots. Pricing for 1 Bedroom is said to start from $1,080,000, for 2 Bedrooms is said to start from $1,475,000 while for 3 Bedrooms is said to start from $1,807,000. Each bedroom would be having an attached bathroom. Size of 1 Bedroom is said to be 474 sqft, for 2 Bedroom would be approximately 646 sqft, size for 3 Bedroom is said to be 818 sqft while the size for Penthouse would be 1098 sqft.
TOP REASONS TO CHOOSE 38 JERVOIS
1.Is developed by renowned developer Prominent Land
2.Consists of well-designed floor layout which is optimum and unique
3.Amenities include barbeque area, fully furnished gymnasium, basement car parking and a spacious swimming pool
4.Fully air-conditioning, cooker hob/hood, low flooring, intercom facility, a spacious balcony, water heater and such
5.Amenities such as Starbucks, Dream, Valley Point, Swarovski Singapore Trading Pte Ltd, Ntuc Fairprice, Kitchen Culture, Bike Connect, Popular Bookstore FairPrice Finest are nearby
6.Schools like Crescent Girls School, Pat's School House, Avondale Grammar School, Gan Eng Seng Secondary School, Queenstown Secondary School, Cambridge @ Tanglin and Alexandra Primary School are in the vicinity
7.Shopping malls like Tanglin Mall, Great World City, Depot Height Shopping Center, Valley Point Shopping Center, Concorde Shopping Center are within short reach
8.River Valley Road, Central Expressway (CTE), Alexandra Road, Ayer Rajay Expressway (AYE) and Tanglin Road are easily accessible from 38 Jervois
9.MRT Stations like EW17 Tiong Bahru MRT Station, EW18 Redhill MRT Station and NS22 Orchard MRT Station are located nearby
10.Gives high return of investment
38 Jervois | Price | Showflat | Location |
Submit your review

Submit

Cancel
Average rating:
1 reviews
Mar 26, 2017
38 Jervois
I like this area, freehold in Good Class bungalow enclave .
Below are some other developments :