May 18, 2017
24 One Residences @ Pasir Panjang | Floor Plans | Price | Showflat | Location | 24 One Residences |
24 One Residences Price to sell, will be highly sought after. Been in a location with upcoming seaside developments , mins to mrt , and shopping centers wherein the residents can meet their grocery needs and casual shopping needs like Viva Vista Mall, Food-Joy Pte Ltd, Picarmart, Friendly Vegetarian Food Supplier, Pasir Panjang Wholesale Center and such are located nearby. For meeting the residents various food needs Cheers, The Wicked Cream SG, Paddy Hills, Michaels Bar & Grill, Chia Chia Catering Services, LPH Catering, Shiu Yakiniku Japanese BBQ, Pasir Panjang Food Center, Sarang and many more are located in the vicinity where the residents can indulge themselves. Various religious centers such as Pasir Panjang Hill Brethren Church, The Brethren Chapel, Angora Brethren Church, The Church of Jesus Christ Of Latter Day Saints, Masjid Ahmad, Pasir Panjang Christ Church, Emmanuel Evangelical Free Church are located few minutes away from 24 One Residences.
‼*24 One Residences*
@ *Pasir Panjang* indication price
Guide Price for VVIP Preview
2BR 484sqft fr $8xxK
2BR 624sqft fr $1.1xm
3BR 807sqft fr $1.4m
3BR PH 1,313sqft fr $1.8xm
4BR 1,593sqft fr $2.2m
👉🏻29 Jul showflat opening
👉🏻5 Aug – preview .
Register or call below to enjoy the attractive price only for VVIP preview
👮🏻Kenny Tay 90178711 (Huttons)
*Disclaimer:*
Information is accurate as at 17/07/2017 and dates are tentative and subject to changes

Below are some other developments :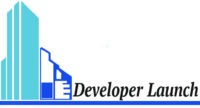 Copy Rights 2009/
Developer Launch
/
Sitemap