August 8, 2014
Havelock II
Havelock II (former Apollo Centre) is a rare mixed commercial development located at 2 Havelock road, prime district 02 singapore.
Havelock II consist of supermarket , foodcourt , F & B outlets, Restaurants and offices. A well mixed development which are highly sough after in the vicinity with great demand and low supply in CBD.
Havelock II will have 2 overhead bridges to Clarke Quay MRT Station and another to Furama Hotel, People Park Centre, People Park Complex and Chinatown Point to China Square. Mins walk to 2 MRT stations Chinatown NE4 and Clarke Quay NE5.Prominent frontage for maximum exposure along Eu Tong Sen Street, Havelock Road and New Market Road.
Havelock II will be a great investment for local and foreign investors.

Havelock II Attractions
◦ Excellent Frontage with high human traffic
◦ Rare Mixed commercial Development in the vicinity
◦ Foreigner eligible
◦ Mins walk to 2 MRT stations-Chinatown and Clarke Quay
◦ Only 3 mins drive to CBD
◦ No ABSD, No SSD & High LTV
◦ High Rental Yield
◦ Ready by Q4 2015
◦ Limited Strata Malls in the CBD
◦ Priced fr only $6xxk
hotline: 61003515
Havelock II  Specification
Project Name:
Havelock II
Description:
Mixed commercial development
Location:
2 Havelock Road
Developer:
Guthrie
District:
D02
Tenure:
99 leasehold ( remaining 68 years)
Expected TOP:
Q4 2015
Unit Type:
Office – 94 units (323 sft – 581 sft)Retail Shop – 98 units (205 sft – 431 sft)F&B – 51 units
Open Concept – (140 sft – 420 sft)
Restaurant  – (463 sft – 1,485 sft)Supermarket – 1 unit (6620 sft)

Food court – 1 unit (7395 sft)
Below are some other developments :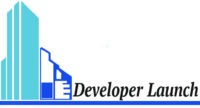 Copy Rights 2009/
Developer Launch
/
Sitemap